PURE Flat Plate Solar Panels
Pure Energy import flat plate solar systems directly from German manufacturers to our warehouse. These attractive, high quality panels are built to our specifications to suit both Ireland's weather and building types.
The resultant PURE brand has the following Top quality specification.
Pure Flat Plate Panels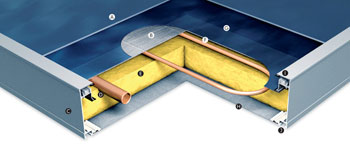 High Efficiency
With ten years experience in specifying solar systems in Ireland we have specified the top quality panel which comes in first in the 'bang for the buck' race. See our PURE solar panel Specification (link to Downloads)
Attractive
PURE solar panels have structured (clouded) glass surrounded in a Dark Brown frame. See how attractive they look in the Photos below. The Clouded glass means that the panels look attractive as none of the internal workings are visible but efficiency is not compromised.
The Roof mounting kits are made from aluminium and will therefore never rust even in Ireland's wet salt air. PURE solar panels look great on any roof
Build Quality
Pure Panels are German made from aluminium which is then Weather protected in a dark brown colour which blends with any roof, tile or slate. This not only looks great but ensures that it will stay looking great for years to come as they will not corrode or degrade.
Insulation
The insulation thickness within the panels is an important factor in determining the efficiency of the solar panel. Some panels may look sleeker due to the fact that they are not so thick (deep) but the efficiency of the thinner panels are reduced due to reduced insulation thickness.
Mounting Types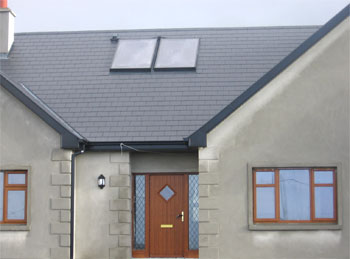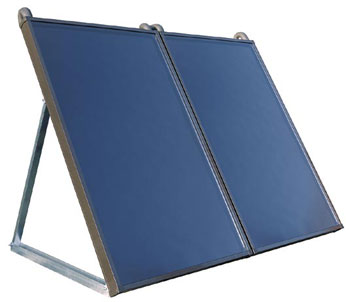 ON roof slate or tile
The panels can be placed over the existing slates or tiles and placed on a mounting kit. This is the simpler of the options and it can be done efficiently on both new builds and is the main option with retrofits.
IN roof slate or tile
The panels can be placed directly on the batons and be made "part" of the roof, not altogether unlike a Velux window.
Ground Mount
The panels can be placed on a concrete slab on the ground on a frame at approx 45 degrees to the ground. This is popular where orientation of the roof might not be ideal or where roof space is limited.
Wall Mount
An alternative to Ground mount is to place the panels on a south facing wall at a 45 degree angle. A frame is bolted to the wall and then the panels placed on it. Ideal where roof space is limited and it keeps the panels out of harms way.
Solar panel size
Downloads, sheet on sizes
Imported directly from Germany our ultra efficient flat plate solar panels perfect for Irish conditions.